Vegetable proteins: strong for you and the world
60% of the proteins we ingest comes from animals. 40% from plants. So we mainly eat animal proteins. Together we can make our food chain a lot more sustainable if we reverse this ratio and make 60% of our protein intake come from plant sources.
We want to make the consumption of vegetable proteins more accessible and attractive. We do it like this:
− Our snacks are 100% plant-based
− We work sustainably and responsibly
− We fight against malnutrition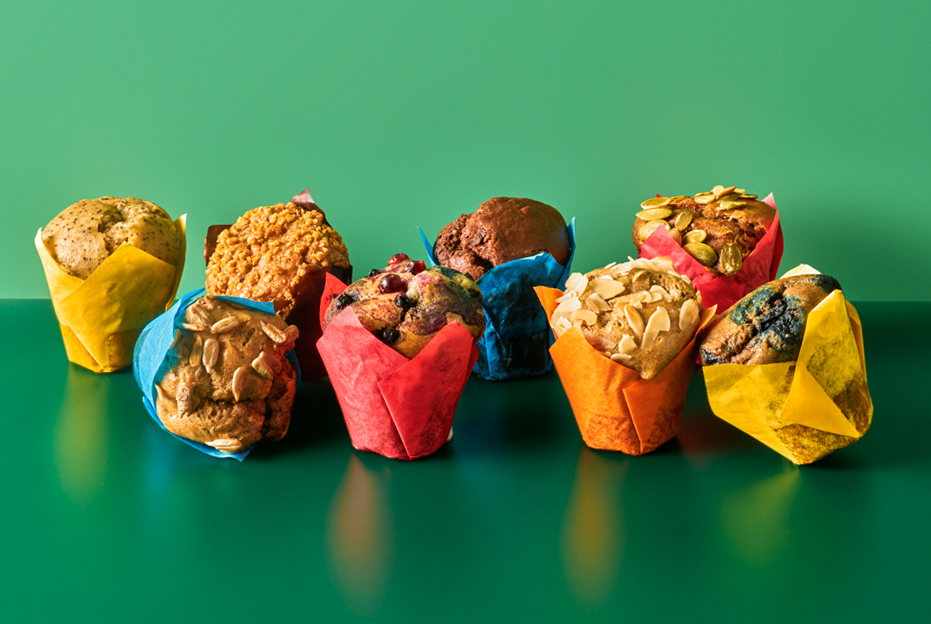 Maximum impact through our protein-rich muffins
Fabafull works as sustainably and responsibly as possible. We do this not only by carefully selecting our ingredients, but also by working on short chains.
We prevent good products suitable for human consumption from being used as animal feed. Just like with soy, 95% from all faba beans is used as animal feed. Shame, right?
If our products are 100% vegetable. Nice and healthy, and nice and sustainable. And we buy locally as much as possible.

We only use natural fragrances, colors and flavors in our products. That is self-evident to us.

We think it is important that all our products can be made in any kitchen. We stir, cook and bake, that's it.

So no ultra processing that many vegetable proteins undergo to be processed into meat substitutes. Fiber and other nutrients are retained much better in minimally processed products. That is so healthy.

The apples, bananas and carrots we use are too damaged to be taken off the shelf, but are still fine for use in our products. We are happy to give them a second chance. That is just as sustainable and just as tasty.
Everything for minimal impact. We use this to make perhaps the most sustainable muffins in the Netherlands.